Rhea Lana's Friends & Family Cookbook
Rhea Lana's is the nation's premier children's consignment event business. We love providing excellent venues where families earn money by selling their high quality children's items, and save money by finding incredible bargains. We value serving our customers and offering cutting edge technology.
At Rhea Lana's, we are about "Clothing and Connecting Families." This cookbook is a special project we've created to bring together families across the country! Moms are essentially the same, trying to do their very best for their families…and that includes putting healthy meals on the table. Our cookbook will be a valuable resource in any mom's kitchen . . . filled with economical and easy recipes made by RL moms, grandmoms, aunts, and even kids!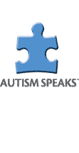 As RL Franchise Owners, we each desire to be an integral part of the community in which we serve. We will be donating a portion of the proceeds of each cookbook to Autism Speaks – a national foundation committed to finding a cure and providing resources for parents with children who are affected by autism. One in ten families are touched by autism.
The cost of the RL Friends and Family Cookbook is $16.00 plus $7.00 for shipping and handling. This 215 page book is filled with over 500 time trusted recipes. To order by mail, call the RL Corporate Office at 501-499-0009 or contact Nichole. To order online, fill out the form below.